The State Hall of the Austrian National Library (Prunksaal) has been exceeding book lovers' expectations for almost 300 years. Located in the Hofburg Palace, this baroque gem was once the imperial court's library. Today the State Hall is also open to commoners – in fact it's one of Vienna's most popular tourist attractions!
The State Hall houses a vast collection of old leather bound books on high shelves (the ceiling is 20 meters high). The place is so vivid with history that I looked around for an old librarian wearing small Harry Potter glasses and white gloves, climbing up old-school wooden ladders to inspect the ancient books with a magnifying glass.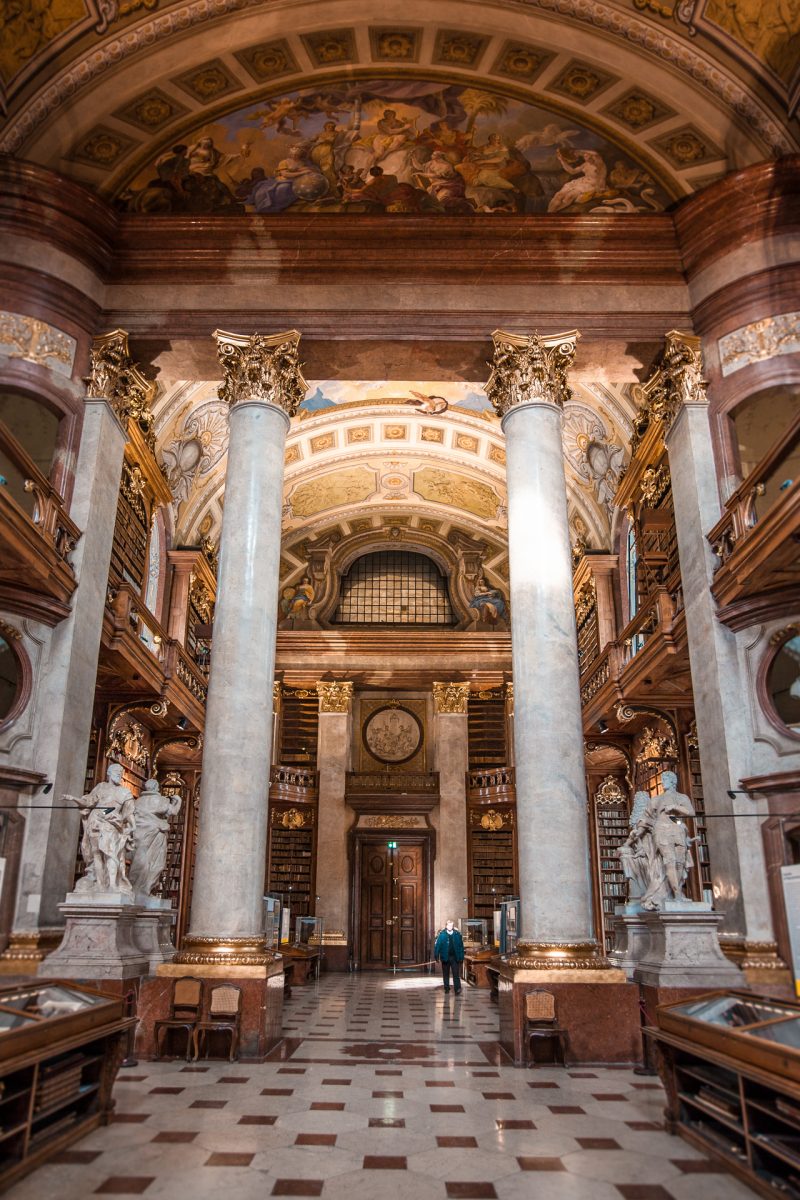 Alas, I only spotted stern security guards.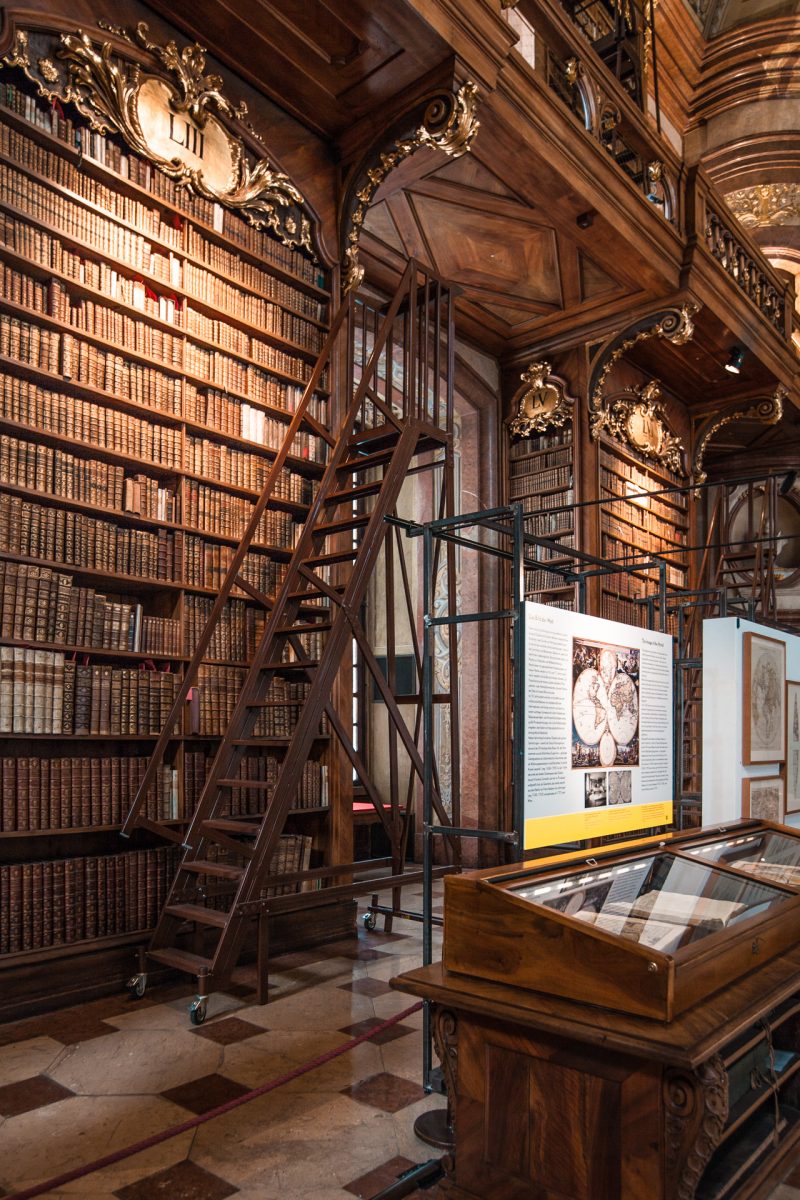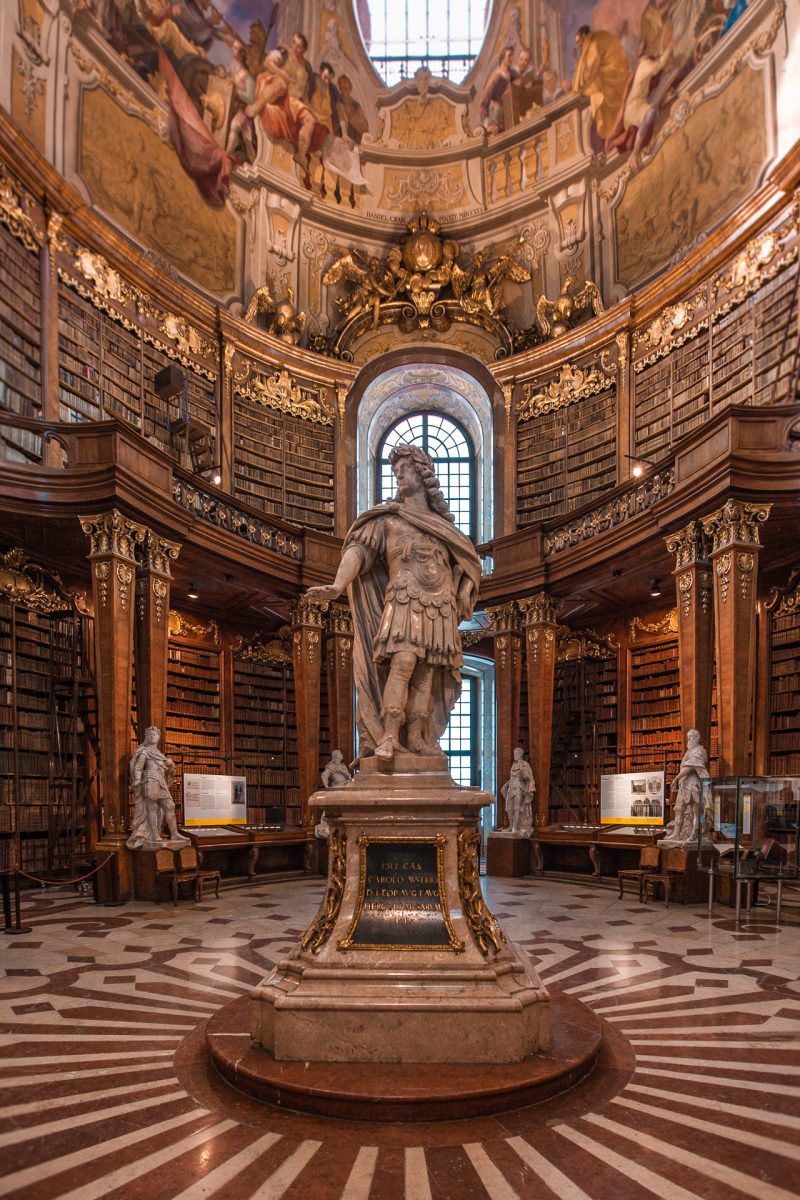 There's a beautiful dome in the middle of the hall covered in frescos, so you feel like you're in a cathedral. Well, book lovers might indeed find this visit a religious experience! The State Hall is so well preserved that none of the Habsburg court's majesty feels lost. You feel as noble and enlightened as if you'd actually read all those books.
Further stirring the imagination are innumerable ornaments, statues and four large Venetian globes that you could spend hours deciphering. The only downside is that you cannot borrow any of the 200,000 books from the library as they would crumble into dust under your fingers (the oldest books are from 1501).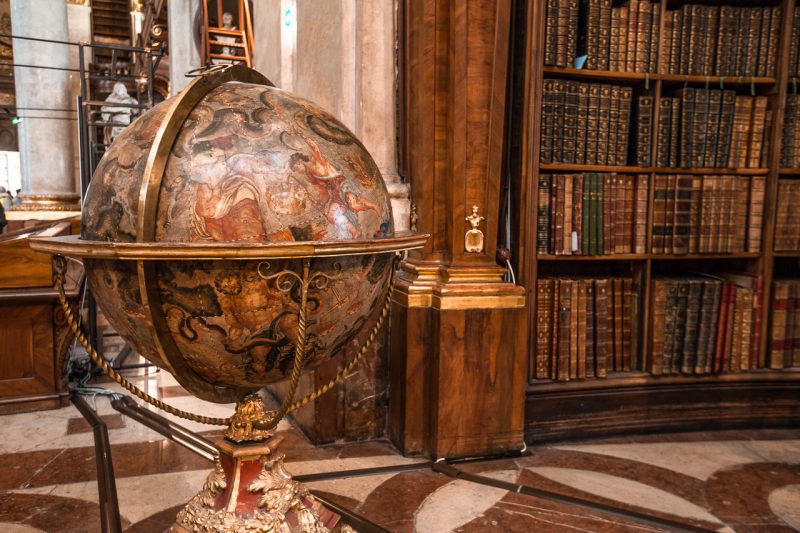 Still, if you're curious what's in the books, you're in luck. In cooperation with Google, the Austrian National Library digitized the collection. You can access it here.
Tips:
The hall opens for visitors at 10 in the morning. If you want to take photos, be there then as the place can get busy quickly and then you might have too many people in your photos.
Address: Josefsplatz 1, 1010 Wien