Last Updated on July 20, 2022
Travel journaling is a great way to document your adventures and track the different places you visit. It can also help you remember the amazing experiences that you have on your trip.

By including pictures and drawings in your journal, you can capture the essence of your journey in a way that words alone cannot.
Why travel journaling is important
There are many reasons why travel journaling is important. First and foremost, it allows you to record your experiences while on your trip. This can be fun to look back on after you return home.

It will also help you to relive the amazing moments you experienced. On the road, I always believe that I will remember a special moment forever. But as I leaf through my old travel journals, I often find that I remember events only because I had written about them.

Additionally, travel journaling can help you track the different places you visit. This is especially useful if you are planning to return to some of these places in the future.

These places can be not just cities and countries, which are easier to remember. Jot down your favorite coffee shop with the best matcha latte or a wonderful small art gallery.

Travel journaling can also be a great way to learn more about the places that you visit, as well as the culture and history of the area.

You can find this information online or in print publications for tourists. Materials such as travel brochures and booklets are available at train stations, airports, tourist information offices, hostels, and hotels. They usually contain information about the place and images that you can cut out and use in your travel journal.

I usually simply cut and paste interesting information boxes into my journal. But you can also write down a summary if you prefer.

Finally, travel journals can be a great way to inspire others to travel and explore new places. By sharing your experiences and photographs, you can encourage others to venture out and see the world for themselves.

You can show your journal to your friends and family when you tell them about your trip. You can also share your most creative pages on social media.

If there are parts that you want to keep private, use a photo editing software to blur them before posting online. You can also cover private information with stationery items like pens, clips, washi tape etc.

What to include in your travel journaling
Travel journaling, like keeping a journal in general, is a personal project. There are no set guidelines because we are all unique and express ourselves differently. Some people are perfectly happy with text only. Others love to create collages. Some talented journalers fill their pages with urban sketching.

If you already keep a daily journal, keeping a travel journal might be as easy as expanding your creativity a little bit. Paste postcards and ticket stubs next to your writing. If you're just starting with travel journaling, here are a few tips:

1. Decide what type of journal you want to use

There are many different options available, including spiral-bound notebooks, journals with blank pages, or bound books with lined pages. Choose the option that best suits your needs and preferences.

Leather travel journal covers are popular because the material ages beautifully. The leather gets scratched with daily use, resulting in a romantic, worn look.

Lined pages work well if your handwriting tends to slant. If you plan to use many images, unlined paper is best.

I find bullet journals to be a great compromise between lined and unlined paper. The dots offer enough structure to keep your handwriting consistent and do not take attention away from the visuals.

As for size, you want something that will easily fit into your everyday bag. That way you can journal whenever inspiration strikes. If the journal is so small that writing in it is uncomfortable, you might not make the best use of it.

2. Start by introducing yourself and your trip

Write down your name, the date, and where you are located. You can also include a brief summary of your trip so far.

Always write your "why" for the trip, no matter how mundane it might seem. In a few years you will love finding out about the motivation of "past you".

3. Document everything you do on your trip

This can include both the good and the bad experiences. Be sure to write down the basics (date, time, and location), as well as a brief description.

4. Include pictures and drawings in your travel journaling

This will help capture the essence of your journey in a way that words alone cannot.

As you travel, gather as much paper material as possible: maps, postcards, leaflets. Then cut out what you like and paste it into your journal.

5. Write down any thoughts or reflections you have about your trip

This can include anything from reflections on the culture you are experiencing to your thoughts on current events happening in the world.

6. Be sure to keep your journal up-to-date!

Make sure to write at least a few sentences every day so that you don't forget any details.

Never put off writing until you're home. Whenever I did that, I felt that I was cheating. I was no longer at the location and thus not in the "travel mindset".

By including these things in your journal, you will have a lasting record of your travels that you can look back on for years to come.

Tips for making the most of travel journaling
If you're keen on making the most of your travel journal, follow these tips:

1. Be creative with your travel journaling!

Try different formats, such as writing poetry, including drawings and sketches, or even recording audio or video clips (if you prefer digital travel journaling).

This will help to make your journal more interesting to look at and will aid you in capturing the essence of your trip.

Don't stop at words and images. Play with including the following unusual items in your travel journal:

Postage stamps from the country you're visiting
Tourist stamps (some ticket offices at popular landmarks can stamp your journal)
Pressed flowers
Postcards
Polaroids
Old banknotes
Maps
2. Share your journal with other travelers

By sharing your creativity with others, you can inspire them to travel and explore new places for themselves.

You might even find others who enjoy travel journaling and make new friends.

3. Have fun with it!

The best way to make the most of travel journaling is to enjoy writing in your journal and reflect on your experiences. Don't think that your journal has to be a certain way. Make it your own.

Travel journaling stationery and accessories
Let's have a look at the stationery and accessories you can use for travel journaling. These range from basics such as pens to fun decorative accessories like stickers and washi tape.

Caution: if you're traveling by plane, avoid putting sharp objects such as scissors in your carry-on baggage. They will set off metal detectors and are forbidden in the passenger cabin.

1. Pen

The age old question: What pen is best? For travel journaling, there are a few things you must consider.

Fountain pens are great for fast writing. However, the ink can spill all over your bag if it gets roughed up during travel. Or you can run out of ink on the trip. If I am traveling by car, bus or train, I will still bring a fountain pen.

Pencils can be easy or difficult to write with, depending on the paper in your travel journal.

Ballpoint pens are neat, but there are better options if you write fast. Keep them in a pencil case so they don't leave marks if something accidentally presses into the top of the pen.

For writing in a travel journal, my winners are rollerball pens with gel ink or liquid ink. You can buy refills for some of them. I find rollerball pens less fussy and accident-prone than fountain pens while still benefitting from the flexibility and beauty of ink.

If you have a small notebook and/or small handwriting, choose a pen with a fine (0.5 mm or less) or medium (0.7 mm) tip. Otherwise legibility might suffer.

2. Scissors

Scissors are a must-have if you enjoy cutting and pasting from catalogs and flyers that you collect on the way. Opt for a smaller pair of scissors so they fit in your pencil case.

Again, air travel with scissors only works if you can put them in checked baggage. Luckily you can usually borrow scissors in hotels and hostels at reception. Most Airbnbs and other rental apartments have a pair too.

3. Glue

I'm not a fan of liquid glue or glue sticks for travel. Glue might be exposed to extreme temperatures during your trip, which affects its functionality.

Scotch tape is good for quickly pasting pictures into the journal. It gives the pages that DIY, scrapbook look. The downside is that it usually requires scissors, which you might or might not have.

On the road, I love using glue tape rollers (also called adhesive rollers). I have a few from a Japanese brand called Kokuyo. They are tiny and neat because they contain no liquid glue.

4. Template bookmarks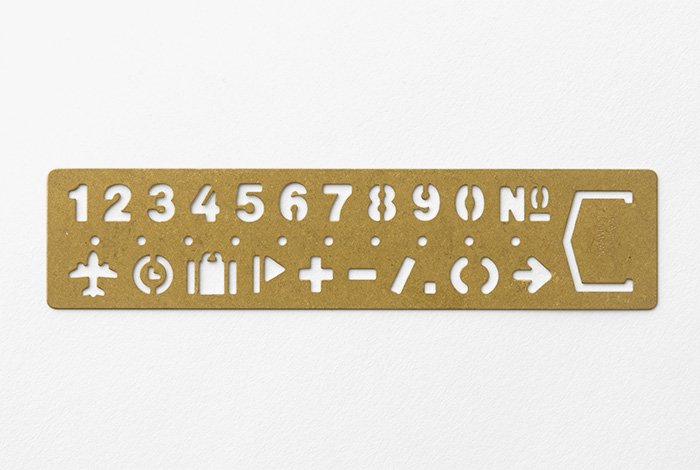 I enjoy brass accessories by the Japanese brand Midori, famous for their travel journal leather covers. You can use their letters or numbers templates to create certain words that look different from your handwriting, livening up the page.

I use the numbers template in my travel journal to make the dates stand out. It also has a bunch of cool travel symbols.

5. Stickers

Look for a travel-related sticker set, or one featuring a famous city that you're visiting. I often find Paris sets with stickers of the Eiffel tower, croissants, berets etc.

6. Washi tape

Use washi tape to paste things into your journal instead of plain old scotch tape.

7. Colored pens
Colored pens are great for adding more character to your pages. Play with creating colorful doodles, headlines, text dividers, quotes, mandalas, or simply underlining words.

8. Pencil case

Get a pencil case that's big enough for all your pens and other stationery. These items are small and easily get misplaced, so it's best to keep them in one place.
Examples of great travel journals and books
If you're looking for some travel journaling inspiration, take a look at some of the best travel journals from around the world. I will also recommend some of my favorite travel books whose authors kept travel journals.

1. The #traveljournal and #traveljournaling hashtags on Instagram and TikTok

The #traveljournal and #traveljournaling hashtags are a treasure trove of visual inspiration. Travelers from all over the world are sharing photos and reels of their journal pages.
You can admire all kinds of journaling styles: from minimalist writing to elaborate collages and vibrant sketches of landmarks and nature.

2. Eat Pray Love by Elizabeth Gilbert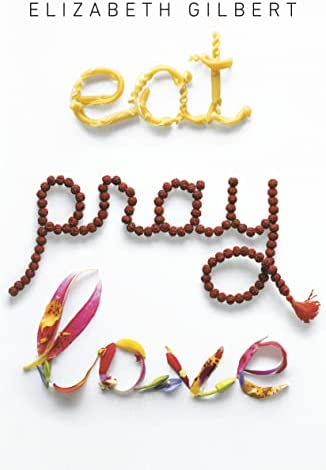 A classic of the travel genre, the bestseller Eat Pray Love follows Elizabeth Gilbert's journey around the world as she searches for meaning and happiness.
After a difficult divorce, Gilbert travels to Italy, India, and Indonesia in an effort to find herself. She writes a journal to release her emotions and seek spiritual growth. Along the way, she eats delicious food, prays at sacred temples, and falls in love with a handsome man.

3. High Albania by Edith Durham

Mary Edith Durham's High Albania is a travelog of her time spent in the northern region of Albania in the early 1900s. The book covers her experiences visiting various villages and interacting with the local people.

Durham provides detailed descriptions of the landscape, architecture, customs, and beliefs of the Albanian people. In addition, she discusses the history of the region and the Ottoman Empire's influence on Albanian culture.

4. Notes From a Small Island by Bill Bryson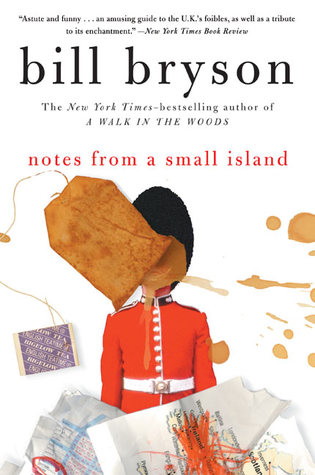 Bill Bryson's Notes From a Small Island is a hilarious and insightful account of his travels around Great Britain. Bryson captures the quirks and foibles of the British people with wit and humor, and his observations are often spot-on.
This is an enjoyable and entertaining read if you're looking for inspiration for your own travel writing.

5. Country Driving by Peter Hessler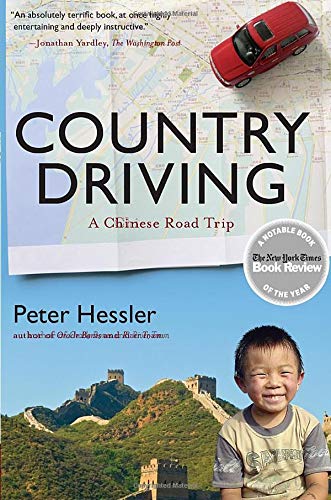 In Country Driving, Peter Hessler chronicles his experiences driving across China, exploring the country's vastness and diversity.
He documents the changes taking place in China as it undergoes rapid modernization in the early 2000s, especially in rural areas where much of the population still lives.

---
Travel journaling is a great way to document your adventures and reflect on your experiences. By writing down your thoughts, memories, and photographs, you will have a lasting record of your travels that you can look back on for years to come.
So get out there and start exploring!
Main photo by That's Her Business on Unsplash