In 2008 in NYC, my film school friend Keiko took me to a hole in the wall Japanese restaurant known among the Japanese in the city as delicious and authentic.
Keiko was on a mission to teach me how to use chopsticks like a well-mannered individual. This caused me embarrassment (#gaijin), but also spared me even more embarrassment in the long run. Although no stranger to sushi, it was the first time I had sashimi and it melted on my tongue. I felt enlightened.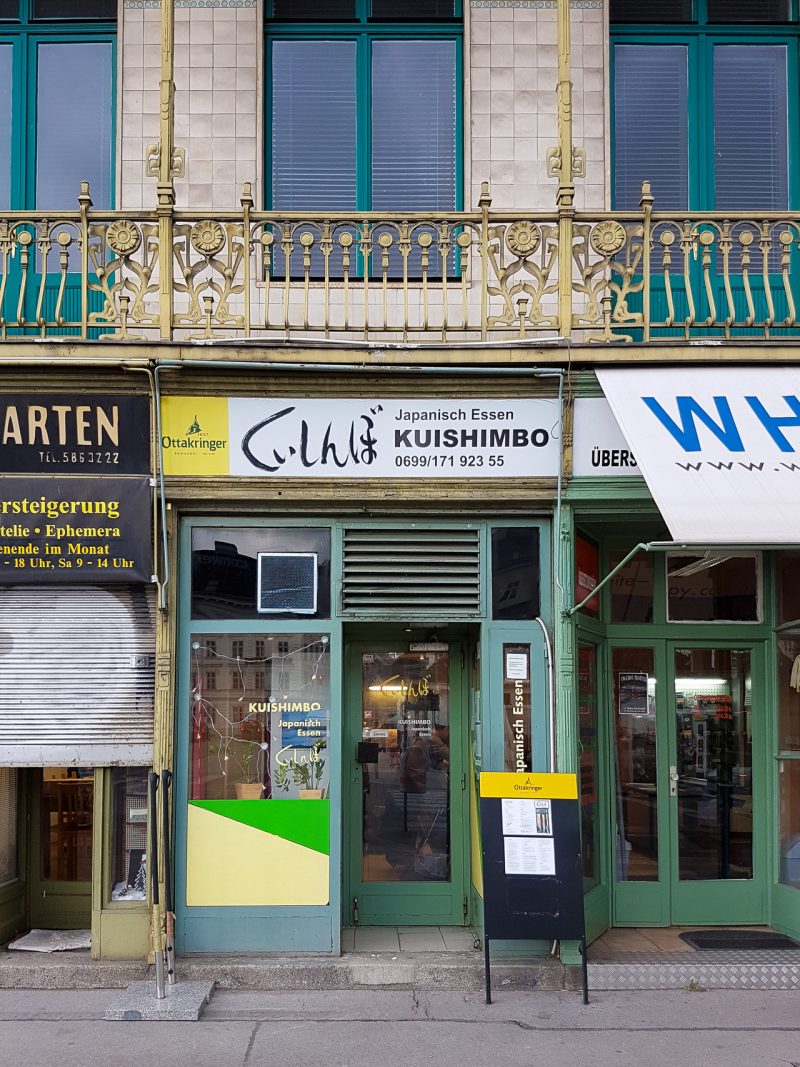 10 years later in Vienna, on my way to check out a coworking place near Naschmarkt, I spotted a hole in the wall Japanese restaurant named Kuishimbo. It's on the ground floor of architect Otto Wagner's beautiful Majolica House.
Because of its similarity to that unforgettable restaurant in NYC, I decided to visit for lunch.
I ordered their signature udon soup the first time. In the following weeks, I discovered the "Japanese home cuisine" part of the menu consisting of delightful small dishes you usually don't find in Japanese restaurants in Europe. You're so spoilt for choice here you won't even miss sushi, which they don't serve.
The dish that blew me away was agedashi tofu: baked tofu in fish broth. The tofu was silky soft and the broth mild, spring onions contributing a bit of sharpness.
Apart from the menu, the restaurant is also unusual in that it has just eight seats. Everyone sits next to each other. When the weather is warmer, though, they do put some tables outside. Despite being crowded, the atmosphere inside is pleasant: soft jazz music coming from the speakers, a medley of languages, cordial owners.
The best news is that there will soon be enough Kuishimbo for everyone, as they're about to open another restaurant.
Address: Linke Wienzeile 40, 1060 Wien