After two months in Vienna, I arrived to Budapest on Easter Sunday. I had originally planned to stay in Vienna for three months. But I got burned with both apartments I'd rented there and didn't feel like trying my luck the third time. It was still a month until I was supposed to be back home in Ljubljana, so I decided to head to a new city.
Prague was my first option, but I couldn't find anything on Airbnb that fit my budget and standards. I work from home, so I look for quiet places with a table and chair or couch that I can actually sit in for eight hours a day. This is rarer in the world of Airbnb than you'd think. Airbnb apartments are designed for people who spend most of the day outside, not inside. And when I did find some apartments with these unicorn amenities, hosts didn't reply. Some of them got back to me when I was already in Budapest.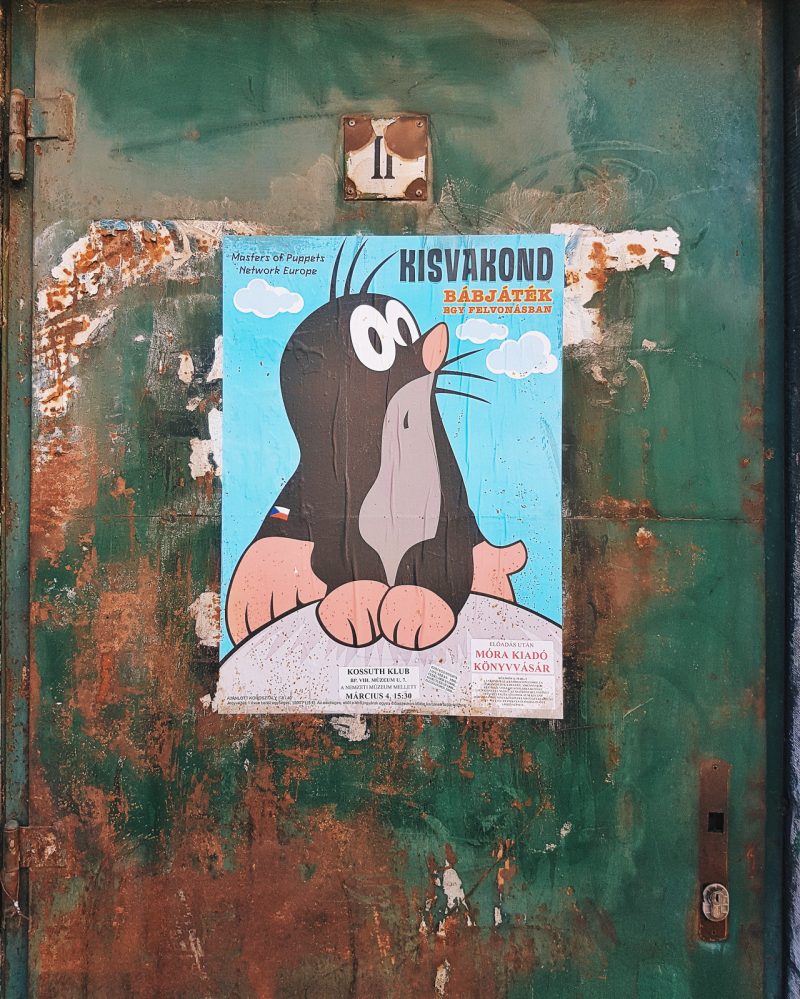 I looked at what else was an easy journey from Vienna. My eyes caught Budapest on Google Maps. I spent three days there in 2014 with my family on a group tour and saw the top sights, but not much else. A quick Airbnb search revealed several suitable apartments. And I felt a strange excitement about Budapest that hadn't been there when I'd considered Prague.
I traveled from Vienna to Budapest by train, arriving at Keleti station. Compared to Vienna's ultramodern and sparkling clean Hauptbahnhof, Keleti looked provincial with its old signs and grime.
Leaving the platform, I was bombarded with offers from taxi drivers. I resisted their siren calls in favor of good old public transportation. A yellow tram took me to the 9th district, Ferencváros. My Airbnb host Tamás had the apartment ready, so I was able to check right in.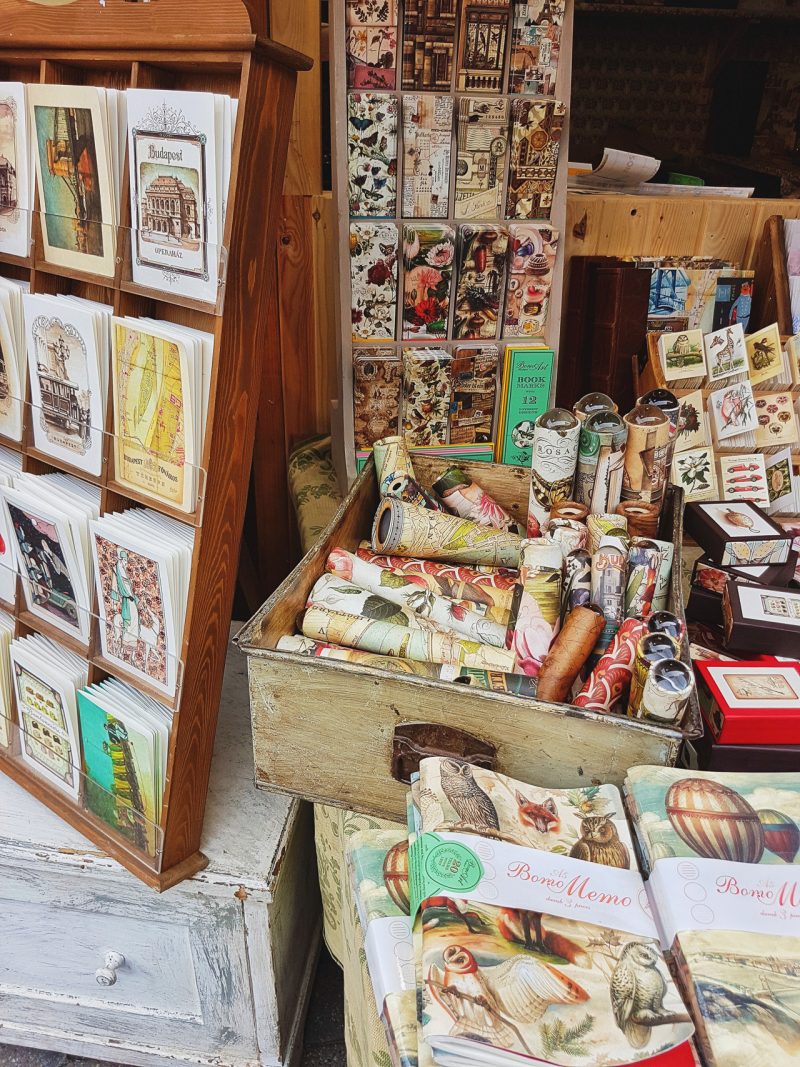 Having eaten only an Easter egg that morning, finding some delicious bites was next on my agenda. On my way to the center I stumbled upon a big Easter market on Vörösmarty tér (tér = square). The beautiful arts and crafts stalls distracted me from hunger for a few moments. I was happy to discover the stall of Bomo Art, a fine stationery shop I fell in love with on my first visit to Budapest.
There were also several food stalls on the Easter market, one of them particularly busy. There was no menu and it was all quite chaotic, so I observed the hustle and bustle to figure out what to order.
To my utter shock, an English-speaking tourist was charged 18,000 forints (57 euros) for three paper plates of street food. He looked confused, but still handed over the banknotes. I promptly abandoned my plan to eat there and devised a new plan to improve my mental money conversion skills stat.
Craving a Hortobágyi pancake – in my opinion the highlight of Hungarian cuisine – I headed to a popular Hungarian restaurant on Dob utca. The place was loud and uncomfortable, no thought had gone into the food and the waiter's surliness was rewarded by a 12% service fee. In Budapest paying the service fee is mandatory if the restaurant enacts it. Like many times before, I wondered what people were on when they left positive reviews on Google and TripAdvisor.
After the day's trials, it was time to indulge my sweet tooth. I walked back to Vörösmarty tér straight into a famous old confectionery, which I was so excited to visit. I found that they slap a 15% service fee on top of already expensive prices. It's all stated on the menu, but it was still disappointing to fork over 2500 forints (8 euros) for a tiny slice of Esterházy cake. This cost more than my lunch in the Hungarian restaurant.
If tourist prices are wild in Budapest, traffic is even wilder. I saw a group of pedestrians crossing the road at red light on Andrássy Avenue. As a police car came through the intersection, the driver sped up and leaned on the horn, scaring the unruly pedestrians. They could've stopped the car and fined those people, but I guess putting them in danger was more fun. I also notice people driving into speed humps without slowing down, as if car damage is of no concern.
Compared to Vienna's strict properness, Budapest is like another planet. Old buildings are stunning, but in urgent need of repair. Even fancy embassies on Andrássy Avenue are covered in cracks. There's as much dog poo on the streets as in Lisbon and believe me, that says a lot. Fallen leaves and plastic bags dance in the air. If it weren't trash, it would be romantic.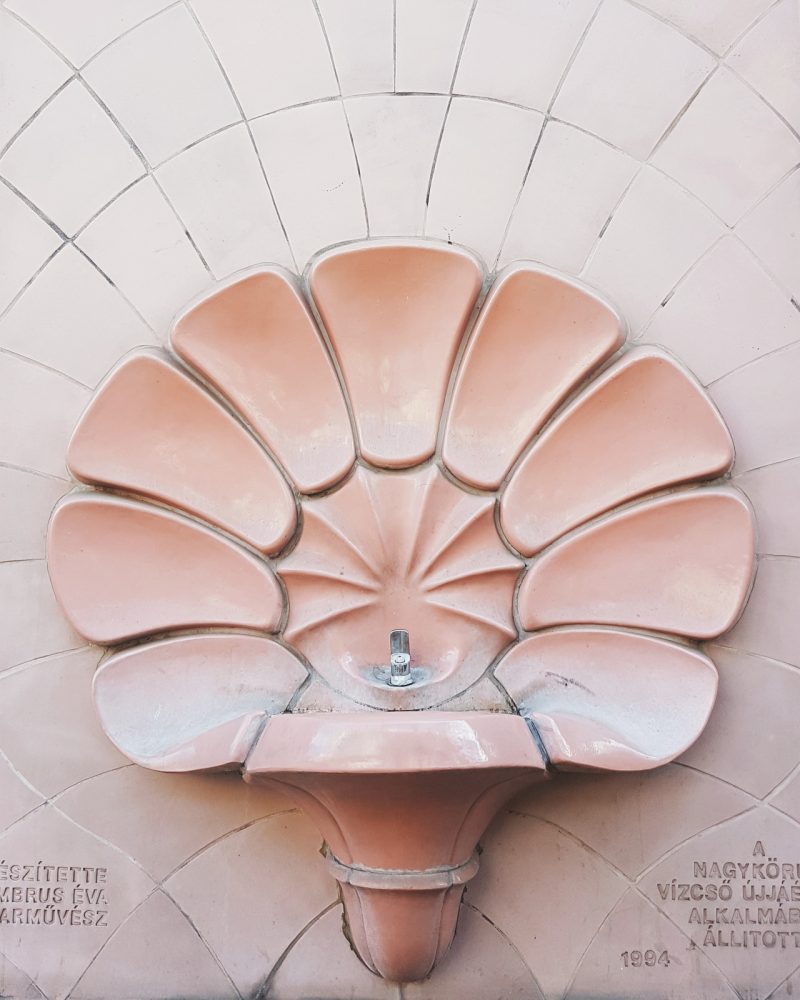 Still, despite all this disarray, this city has a magic to it that I might be able to pinpoint at the end of my time here, but not today. I love promenading along spacious boulevards and admiring regal and mesmerizing signs in Hungarian. I'm fascinated by pretty and inconsequential things like the pink fountain I passed today at Erzsébet körút. No other city I know has more such curiosities than Budapest, so the days ahead are full of promise.