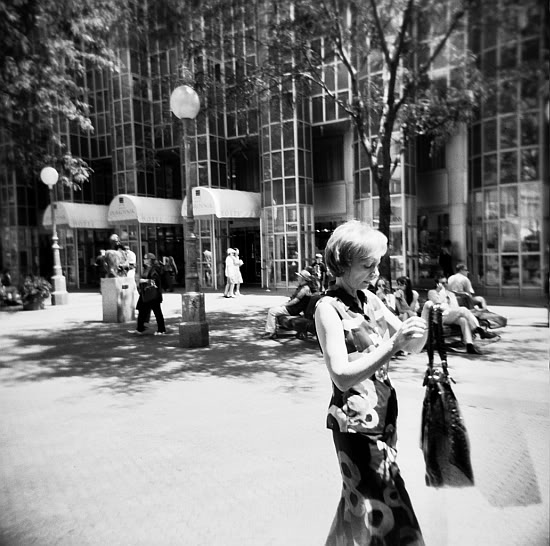 On the suffocatingly hot day in June when I took this photo at Zagreb's Špica (center of the center), I didn't know this lady had also managed to make her way into it yet. Coincidentally, she appears to be one of those women who (to me) embody the essence of Zagreb. Young Zagabrian women's style is nothing special, in this city finesse only begins to form itself in the late thirties.
The true ladies of Zagreb wear jewelry, simple, elegant cuts and accessories in bright colors. Their make-up is immaculate and they always seem a bit eccentric (it increases with age). They were usually born and raised in Zagreb, but it's not a prerequisite. They drink coffee at hotel Dubrovnik, lunch at Boban and have the kind of dignity only Zagreb can give you. Once I would have envied them. Today I know the ladies of Zagreb are the most real in my lens.
Purgeri: this word originally referred to the people whose Zagabrian origin dated at least 4 generations back. Today it's used nationwide (and beyond) for all residents of Zagreb, often with a negative connotation.