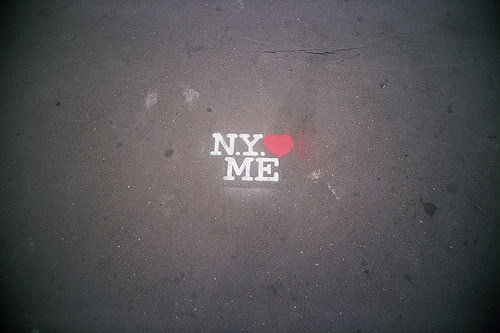 One of my best friends is currently in New York. Although it's been more than a year since I've lived there, I don't envy her. After my return I used to panic over not being (in every sense of the word) there any more. Gradually I've grown to realize I don't have to worry about anything: the bond I have with this city will take care of my coming back when the time is right again.
Somehow I can't escape the feeling that my return to New York will be just as unexpected as the first time[1. I was supposed to go to Madrid, but fate made me switch destinations a month and a half before departure.]. Somehow I also feel it'll take longer than a short tourist visit. I know this the same way I know I'll never be at peace with myself until I've lived in Belgrade. Belgrade is always a priority and New York will make me miss out on other American cities. For someone so keen on exploring new places, this probably gets me a little less than it should.
A quote I've always found very hard to apply in practice reads "If you love something, set it free." After so much time I finally understand it. I've set New York free. It's in me anyway. The most beautiful thing about all this is that even if I'll never go there again, our story will remain as untarnished as always.