I'm sorry for recent lack of updates, I've been terribly busy with university. Normal posting schedule will resume soon.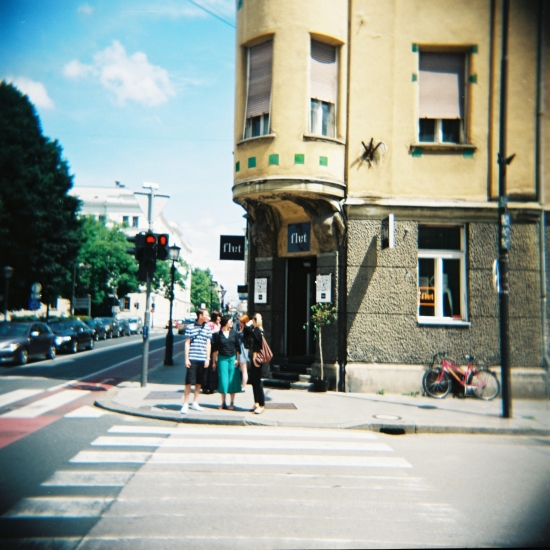 Ljubljana is one of those unfortunate cities that people abandon in summer, either to escape the heat or head off to the seaside where it's even worse. Yet, curiously, summer is also the season when Ljubljana is the most alive, for those who stay gather in cafés along the Ljubljanica river in evenings to chat without a worry in the world or have lazy breakfasts and brunches exclusively before noon when the sun reaches its highest point and you have to hide inside. The whole city is brimming with the energy it usually doesn't have.
The other side of Ljubljana in summer is a certain sense of urgency in its streets just before sunset when asphalt is still hot. Blood red clouds. Someone who was here one year ago isn't here any more, but I know that this summer I'm going to be looking for the same Ljubljana I was experiencing then. Our memories are good and bad and everything in between, but they say you forget the bad ones with time. That's why I still think of it as white magic.