I've recently spent 24 hours in Paris, but most of that time I was busy, so my actual "tourist time" equaled 3 hours. Do 3 hours in one of the world's major cities mean anything?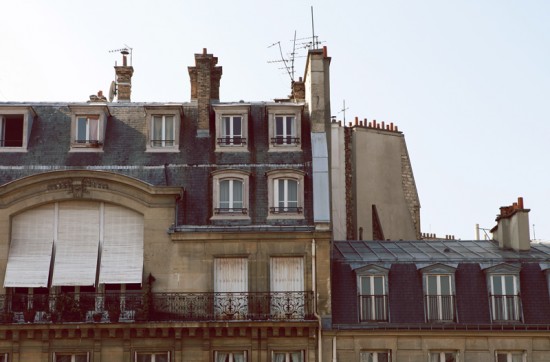 Paris is exactly like the songs, books and movies that sing it praises. Prior to this trip I'd been there only once, when I was 9, so I had little memory of it. It was like starting anew.
I studied French in high school, the time when everyone falls hopelessly in love with either Paris or London or both. We're young and very prone to idealizations (some of us still haven't grown out of it). How could you not idealize Paris and France when you were constantly exposed to Joe Dassin's uplifting and carefree music and stylish French New Wave films? Riding your bicycle in Paris, speaking French, having breakfast at a corner café with your best friend. In that sense, Paris was always a dream.
The only touristy thing I did in Paris was this: I took a walk from the Arc de Triomphe to the Place de la Concorde on the Champs-Elysées and I understood there was so much of Paris beyond that for me to see, but it also felt very real because it actually was Paris, albeit commercial, touristy etc. I waited at Ladurée for 30 minutes to try the original macarons, only to discover they're not exactly the heavenly goodness everyone makes them out to be, and I regretted having lost so much time there (or at least not getting some of their chocolate instead).
Paris is like London, only much more beautiful (both of them don't stand a chance compared to New York). When I say beautiful, I mean it. The architecture is to die for, which had somehow vanished from my childhood memory and I didn't expect it. It makes you feel lucky just to be there, as if you're in a museum.
My 24 hours in Paris wouldn't be complete without a short night walk around the 8th district. Cities are always more magic at night. At 11PM, Paris was calmer than I'd expected. Calmer, but definitely not calm. If it were calm, it wouldn't be Paris.
P.S. Updates on Cityfinity have been sporadic not due to lack of time but lack of material. I haven't been traveling much lately and needed some new inspiration.